I wanted this model for quite a long time, but I've never had an opportunity to get it before.
But, finally I got it.
It's Warhammer monster, from Citadel's finecast line.
The cast itself isn't that great quality, but the sculpt itself is awesome work. On pics below, you can see what kind of issues this model has. The next update is going to contain first painting WIP pictures.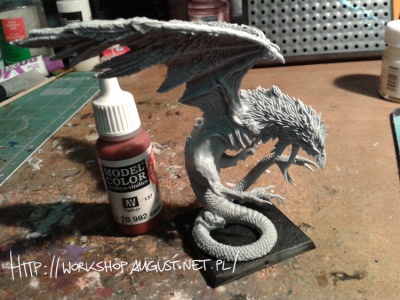 Enjoy!