E2046 contest's rules finally allow me to publish entry and wip on my own site, so here it is.
That's figure I've been working on for about month, and which I've finished over month ago.
A lot of blue is used here, because once I'll start other kits I'm having in queue now, I won't be able ot use it for a while, and I REALLY like blue. And black, but it's boring when it comes to painting figures.
And in queue are: Raqel Gothic and Little Owl, which are going to be painted in brownish colours. So yes, no place for my favourite blue 😉
Right now I'm trying to finish painting commissions and I'll be able to focus on models more. I hope.
Anyway, here are galleries 🙂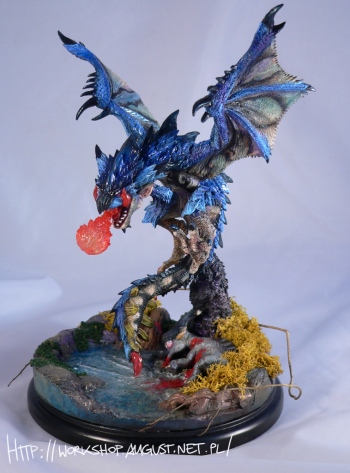 WIP:

Gallery:

Enjoy 🙂