*ribbit*
Though it started whole section of Sigrid's WIP, there's just a little frog flying on fork. Oh my, this kit is so awesome in such details~!
This time I'm using Winsor & Newton's acrylics, because I don't have any good Vallejo's greens.
*ribbit*
I'd post more, but I'm working on drawing commission with tight deadline – that's my excuse, why I haven't post anything in March (besides the fact Dark Souls 2 and Diablo 3 expansion came out in March).
Next week I should be able to work more on this kit. And to paint Mr. Crab.
*ribbit*
By the way, I exceed 1000 photos on this blog. That's… Quite a lot, don't you think?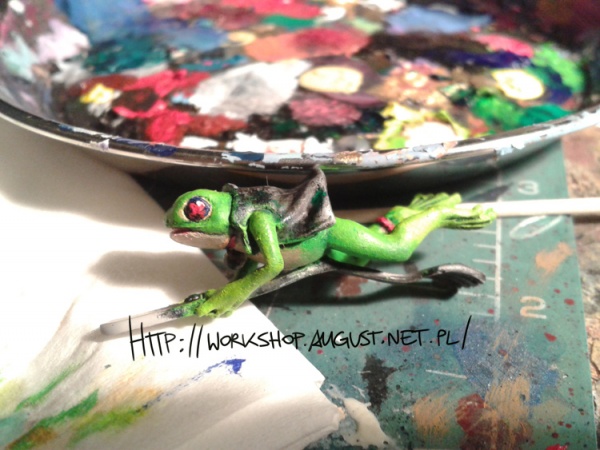 Enjoy.